Here at Pramland we are very proud to call ourselves the regions car seat specialists. Our car seat experts have been trained by all the leading brands and we working closely with Good Egg to ensure we give correct advice every time.
We take safety so seriously we even have a Car Seat pledge. We will only sell you a car seat if you need it, we will only advise you to move your child in to a new seat if their current seat is either the wrong seat for them or is now unsafe due to damage or a change of car. In addition to this we will not sell you a car seat if our range does not have the safest option for you, your child or your car.
Our spacious showroom is home to three demo seat rigs meaning we can fully demonstrate your new seat away from the rain and wind outside. Once you've decided on your new seat we can test it in your car for fit, help you fit it and remove it so you are familiar with using it. This means that you are just stood watching someone else fit a seat with no idea how to take it out if you need to and more important refit it correctly.
Lets have a look at some of the most common questions regarding car seats and dispel some myths.
All car seats are safe
Technically this is correct, however how safe a seat is depends on the tests it has been subjected to. For instance how can a £40 infant carrier be as safe as a £200 alternative? The short answer is, it can't be.
What's R44 and iSize?
Without getting to technical R44 is the standard that has been in place for many years and iSize is a new standard that will eventually replace R44 (Don't panic it's a long way away). The basic principles of iSize are as follows:
Ensure the minimum safety offered by a seat is higher than that offered by R44. This is achieved by additional, higher speed tests to push the seats to their max. In addition iSize is tested with smart dummies that asses the forces experienced during a crash and the standard sets strict levels on these forces.
Rearward facing till 15 months minimum. It has been proven that your young child is safer traveling rearward facing due to the effects of an crash on their neck and head. A rearward facing seat ensures the optimal position to minimise the effects.
Easier installation means harder to fit incorrectly. A seat is only as safe as it's been fitted, to this end all iSize seats use an isofix system. This removes awkward belt fitting and ensures seats are safer.
What does the group number mean?
Car seats are designated a group number, the most common being Group 0+, 1 and 2/3. This means that it's simpler to know the size, age or weight of the child it's designed for (in theory). Lets look at some of the most common groups:
Group 0+
Often called an infant carrier, these tend to be babies first car seat and normally feature in a travel system. Suitable from birth these seats are designed to accommodate your child until approximately 15 months. Why approximately? Well. that's because all 15 month olds are different. To be more exact the standard of your car seat will dictate the maximum size or weight of your child. Group 0+ car seats are commonly (in the case of iSize always) used in conjunction with an isofix base.
R44 - Max 13kg
iSize - Max 75cm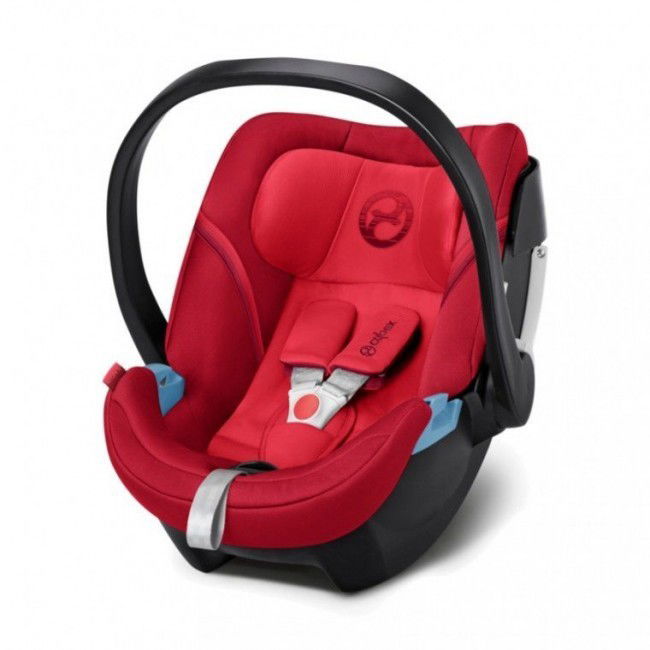 Cybex Aton 5 (R44 Group 0+)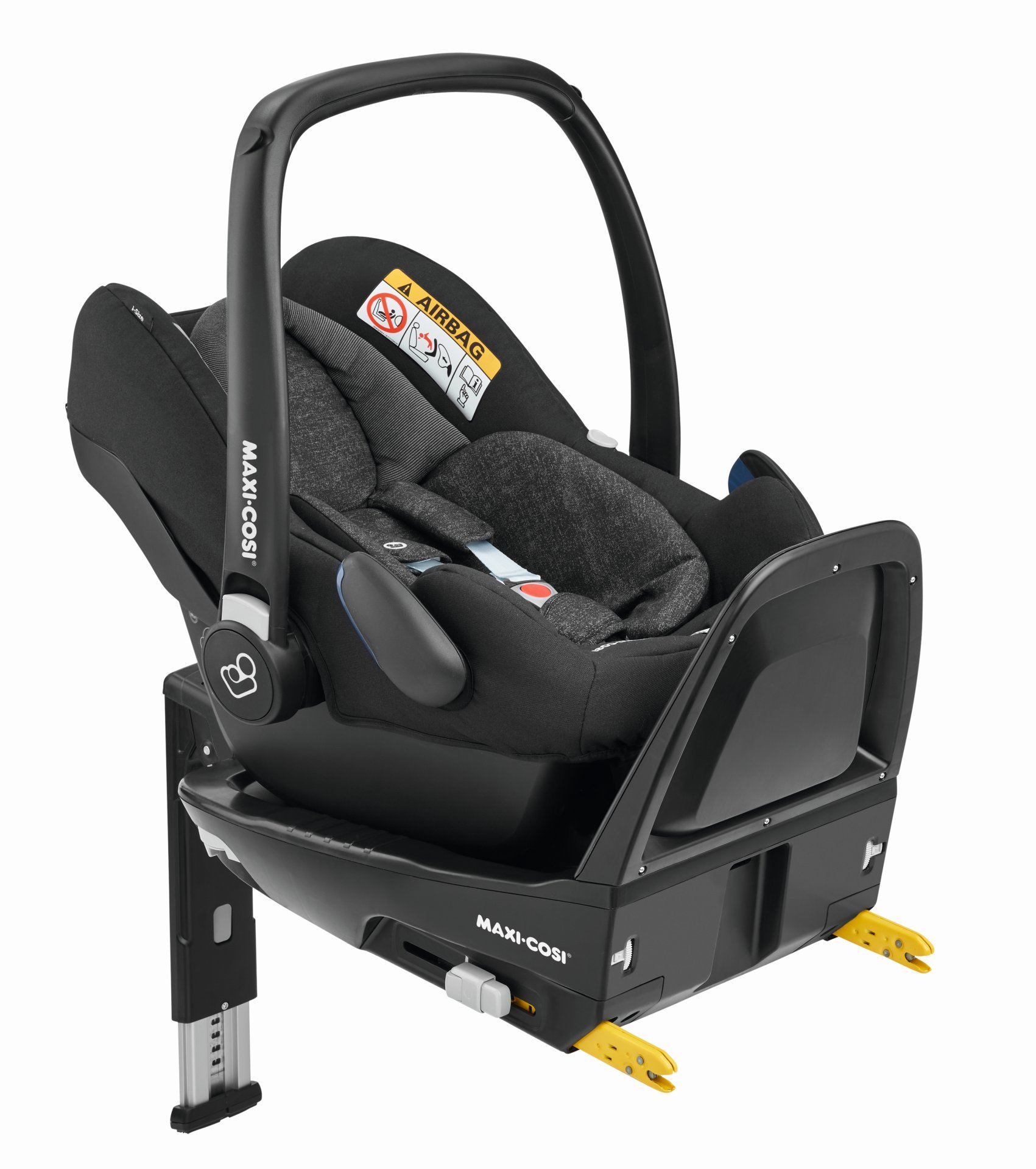 Maxi-Cosi Pebble Pro (iSize Group 0+) with isofix base
Group 1
Often called next stage car seats, these seats are designed to take your little one from approximately 12/15 months (depending upon the standard of your Group 0+ seat) to approximately 4 years. These seats are commonly forward facing and feature harnesses as per your group 0+ seat, however there are seats that feature an impact shield instead (we won't cover those here but our team will gladly discuss these in store). You will notice that there is an overlap on the minimum and maximums for these seats with those either side of them. This is to allow for the differences in children and their sizes. Always use the maximum of your current seat as your go to guide - just because your chid is ok to move in to the next group doesn't mean they should.
R44 - 9 - 18kg
iSize - 67 - 105cm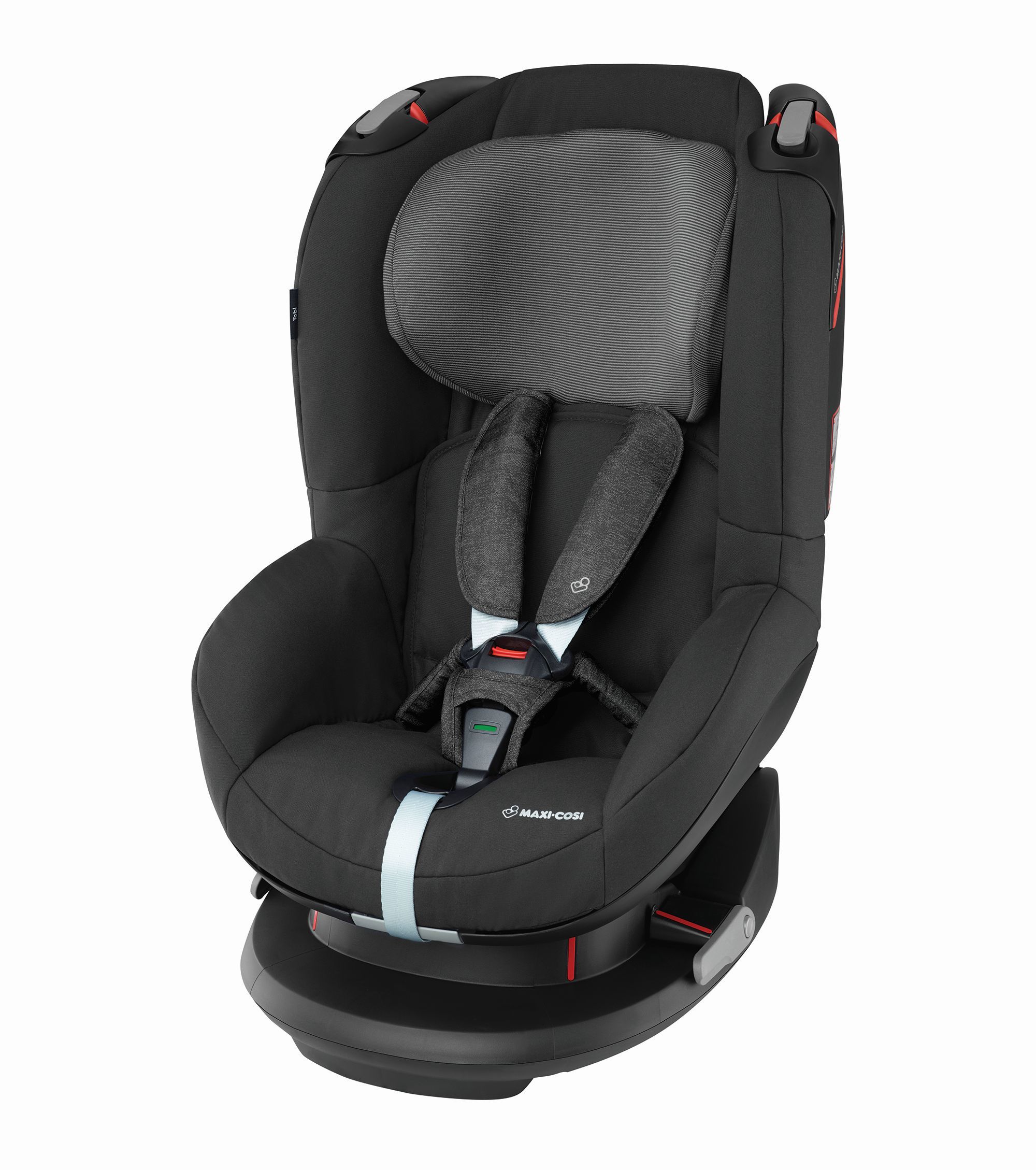 Maxi-Cosi Tobi (R44 Group 0)
Group 0/1
Group 0/1 car seats are fast becoming the number one choice for parents. As the name would suggest the "0" means suitable from birth and the "1" means to approximately 4 years old. Oddly this group of seats is most commonly used as a follow on seat for a standard group 0+ car seat. The reason for this is three fold, firstly many parents use this group as it provides a larger seat for their growing child whilst still allowing rearward travel. Secondly the largest growth sector for these seats is in the rotating sector. These clever seats allow rearward travel or forward travel with the convenience of a seat that rotates to face parents as they place their child inside. Finally this type of seat has since huge growth in demand as many Group 0+ iSize Car Seat bases allow a group 0/1 car seat to be fitted to them. This modular system means you can extend the life of your isofix base whilst ensuring the safest position for your child.
R44 birth - 18kg
iSize - 45 - 105cm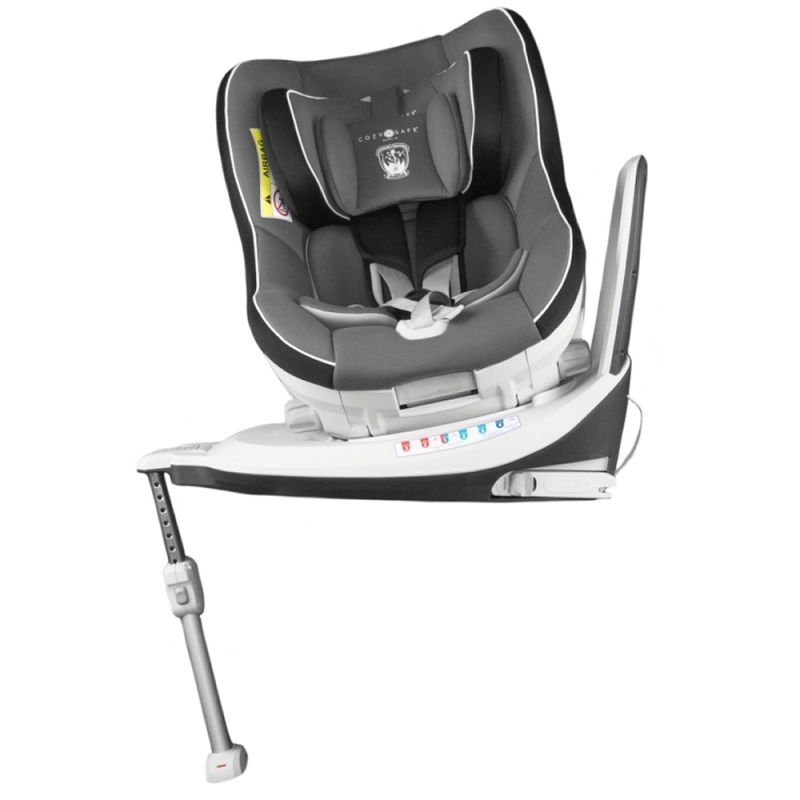 Cozy N Safe Merlin (R44 Group 0/1)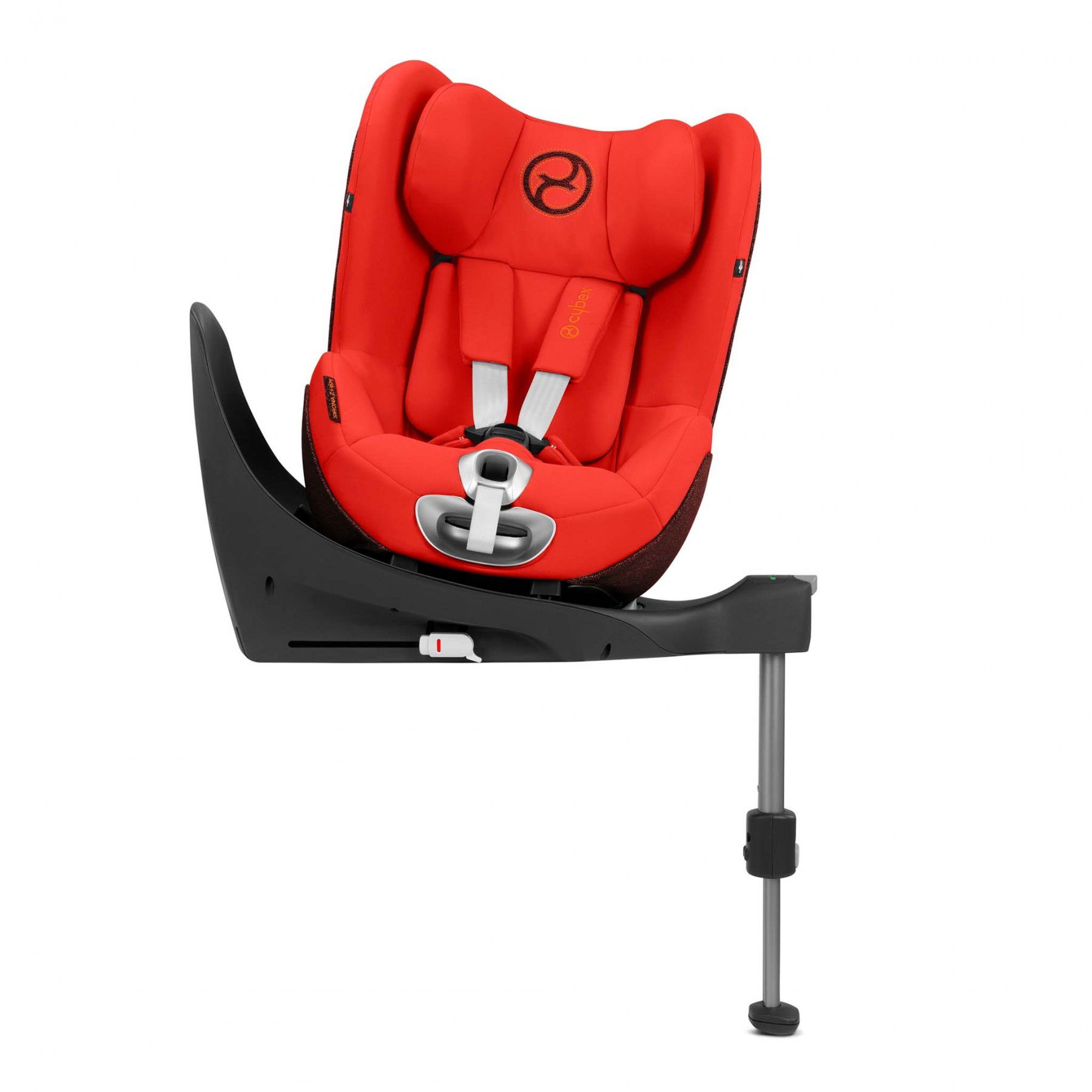 Cybex Sirona Z (iSize Group 0/1) with Base Z isofix base
Group 2/3
Often called referred to as highback boosters, Group 2/3 seats are potentially the last seat your little one will need. Pramland does not sell, stock or recommend booster cushions as we value your child's safety to much. But why? Because even if your child is older they still need and deserve all the protection of a new born. A Group 2/3 offers additional side impact protection and head support as well as ensuring the seat belt is positioned correctly to both minimise injury and ensure the belt does not slip out of position.
R44 - 15 - 36kg
iSize - 100 - 150cm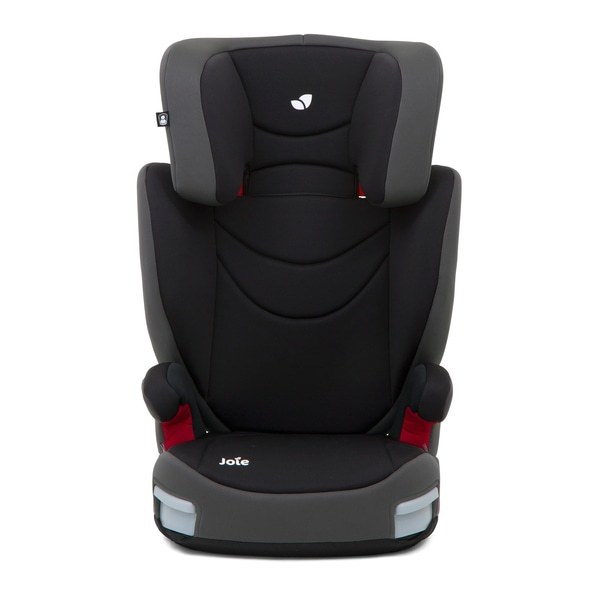 Joie Trillo (R44 Group 2/3)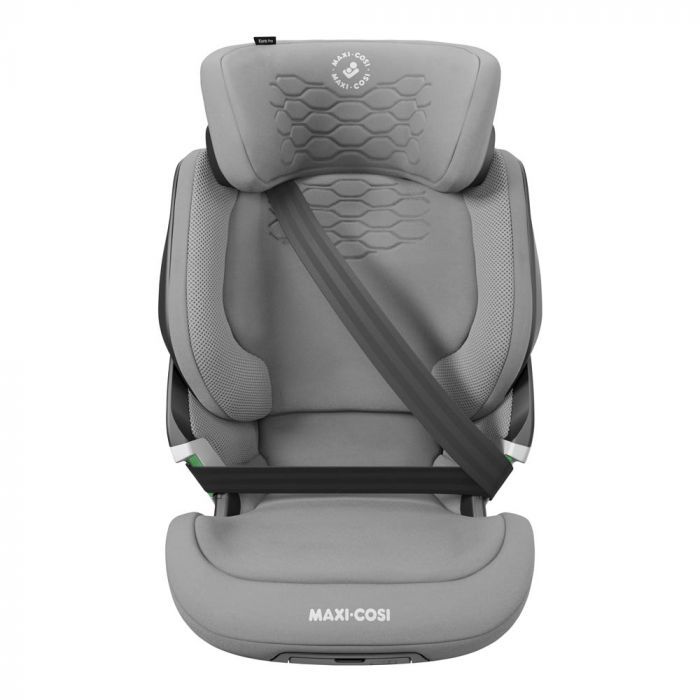 Maxi-Cosi Kore Pro (iSize Group 2/3)
To see our full range and for expert help and assistance with all groups of car seats (not just the ones we've briefly discussed here) visit Pramland today.