We all love a bargain and we all know if you shop around you may just save a few pounds. Well fear not, at Pramland we will try and price match any like for like price if we can. We even have a Price Match Promise for a couple of our best selling brands.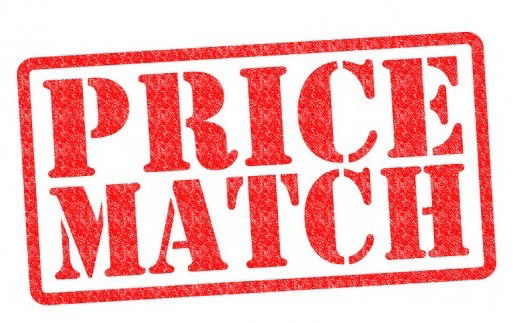 For us to match a price we will need either a written quotation or a website showing the price and contents. Please note we will only match like for like in terms of contents and colour. Further to this we will only price match "in stock" items for online matches. Finally, we will match payment terms offered by the website or store we are price matching - this normally means that we cannot price match and still offer a BabyPlan scheme as online retailers invariably requirement full payment at time of order.
If we price match we will also service match, what does this mean? As you will appreciate we are local store with many overheads. For us to price match we often have to reduce our margin and therefore this can affect our effectiveness as a business. One of the reasons online stores can sell at reduced prices is that they simply give you a box without any help or advice. A great example of this is buying a car seat online. You will receive a boxed seat and get no assistance fitting the seat so you have no guarantee your child is safe. The cost of training staff and stocking demo models means that sometimes our prices may appear slightly more than online, but how can you put a price on your child's safety?
Mamas & Papas Price Match Promise
We will not be beaten by Mamas & Papas in store or online on current season items.
Oyster 3 Price Match Promise
We will not be beaten online or in store on Oyster 3 and Oyster 3 bundles. If you find it cheaper we'll match the price and take another £25 off for you too.